Once you have published your Heyflow flow, you can embed it into your website in just a few clicks.
Make sure to publish your flow before you embed it into your website.
Follow the following steps before proceeding to embed your flow into your website
You can find website integration through the '
Integrate'
tab on
go.heyflow.app
.
Click on
Website
located in the sidebar to the left.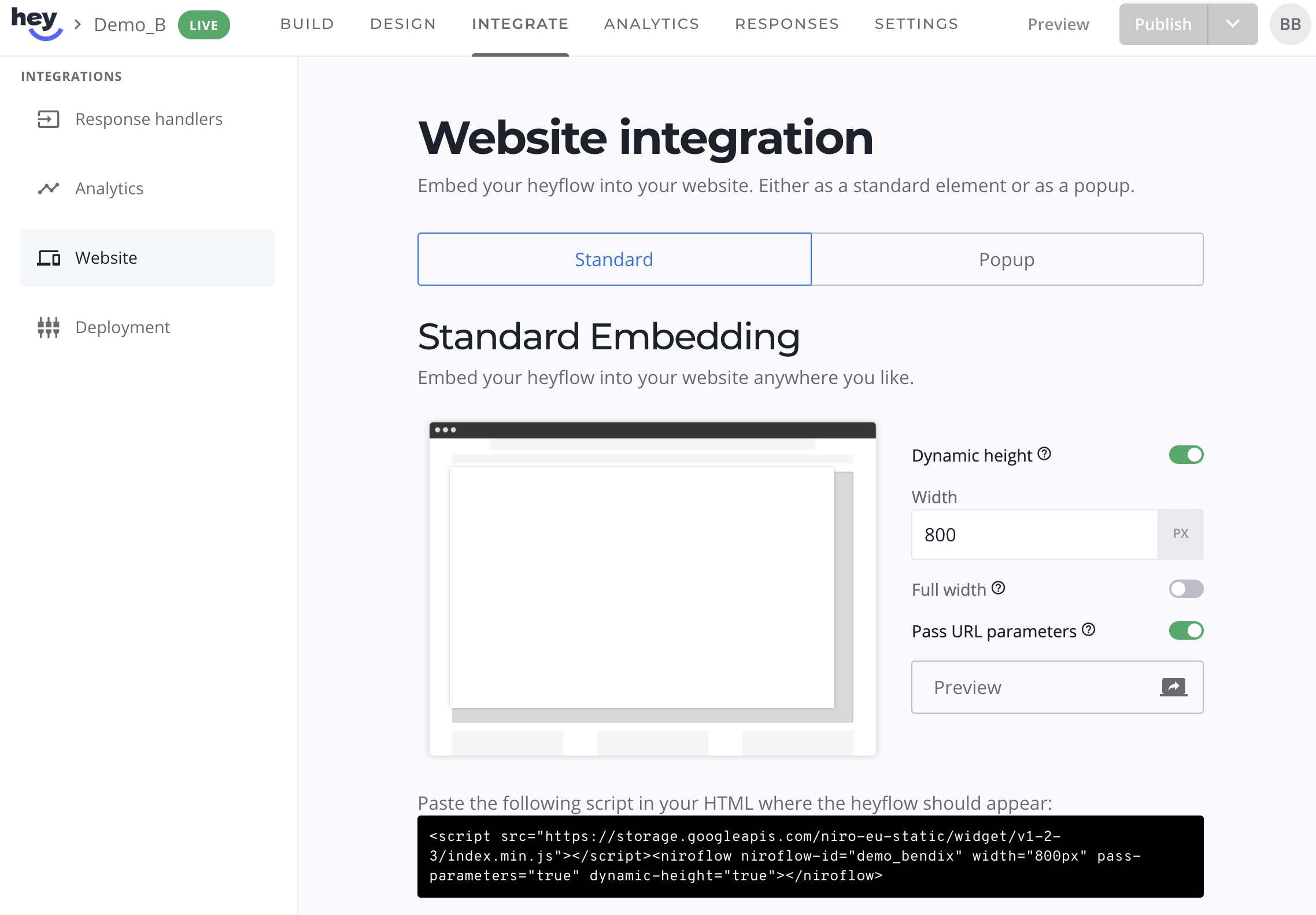 Embed your heyflow on your website.
You can choose between two embedding styles:
Standard
or
Popup
(Popup is only available in the business plan).
Copy
the given snippet at the bottom of the page to your clipboard.
The Dynamic Height property only works with one single flow of the same ID per page.